HERE IS MY SECOND EDITION
NEW YORK TIMES BOOK REVIEW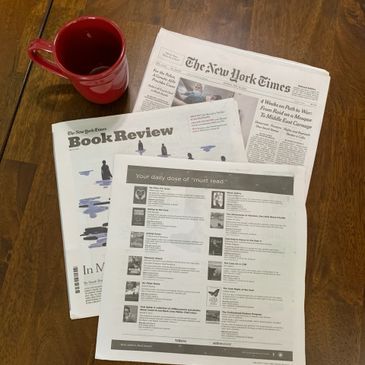 About Me
My Work
I am a hard-working person who has dedicated my life to helping others. Since I was 16,
I was a church organist and taught private piano lessons all my life until 2019, I have
been a classroom teacher and elementary school music teacher, and at 74 became a
published author for the first time. In 2021, my second book (an updated version of the
first, I became and Award-Winning Author with multiple awards.
My Credentials: I earned a BA in Elementary Education in the first graduating class of
Oakland University, Rochester, MI, (1963) and a MA in the same from Michigan State
University, East Lansing, MI. (1967.). I began my teaching career April 21, 1963,
teaching 39 first graders in Oxford, MI. I thought I was going to lose my mind. The third
day on the job, I met my principal in the hall who greeted me with a smile and asked
how things were going?" I burst into tears! I have often wished I had written my first
book during that period, because I think it would have been a bestseller! The title would
have been, "Everything I Ever Needed to Know in life, I would have Learned Teaching
First Graders!" [A lost opportunity}
I really wanted to major in music and was accepted at three Universities in their music
program, but MSU opened the satellite school just three miles from my home and my
parents said I must attend there and so I did. They didn't get the music degree program
until many years
July 18, 2016, my husband of 50 years, Robert John Wagner, passed away suddenly
and this website is in his honor. His death catapulted me into the unknown for I had
refused to think much about what might happen to me if he should die first. I am sure
my story is not much different from other widows in my position. However, this is my
story.
After six months of grieving, I was tired of being sad all the time and I decided it was
time to move forward with my life. One thing I chose to do that many women in their 70s
would not consider was to try internet dating to meet someone. In that time, I met and
had lunch with over 50 men, and I was no longer lonely. After the first date, I had
decided that I was going to enjoy myself and I found it to be a very interesting time
.
The experience turned nightmarish, however, when one man convinced me, he was
trapped and starving in China, and I "loaned" him some money to come home.
However, I soon realized he had lied to me, and it was a scam.
As a result, I decided to create a book that would help others avoid a similar situation,
and the result is described within this website. The story shares red flags and actual
emails and messages I received which I thought others could compare with their own
and discover they were also being set up for a scam.
In case you didn't know, romance scams are now the costliest scams ever reported to
the FTC, racking up $1 billion lost in the past five years to these criminals who prey on
lonely vulnerable Americans.
I just want you to remember these two slogans –
Stop Feeding the Criminals! and "The Inheritance You Save May be Your Own!"
I hope all who read my book with join me in spreading the word about these criminals
and help stop the tragedies caused by them.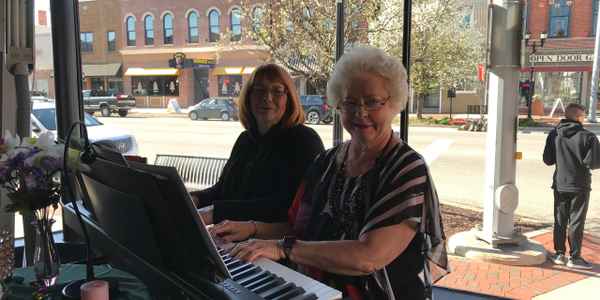 The suggestions I give in my book will help you in many ways. Listed below are some of
them:


navigate your grief and return to a life of well-being.
assess your options for the next chapter.
improve your self-image.
have more self-confidence.
save money by learning to recognize a scammer before you lose your shirt.
help you decide what it is that will make you happy again.
have a more fun and exciting dating experiences.
have a safe and fun internet dating experience.
Member:
• International Society of Female Professionals
• Independent Author Network
• Coldwater Chamber of Commerce
• Sturgis Chamber of Commerce;
• Founder and President of the Parrottsville Business Association, Parrottsville, TN.
Listed in the 1990-1991 Edition of the Marquis' Who's Who in the Midwest.
Entertains on the piano duets at senior centers, nursing homes and community events.